Candy Corn
Do you love this stuff? I had my first taste of the season last week when I was enticed by an open dish of these wonderful tricolored kernels. I don't eat a lot of them, and forbid anyone to actually buy me a bag, such is my weakness for them. But in great moderation, I do love them so.
Merb's Bionic Apple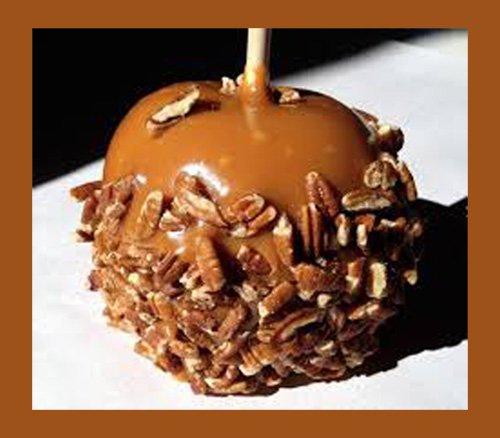 The Merbs Bionic Apple is another amazing Autumnal treat. Merb's is a St. Louis institution, specializing in chocolate covered strawberries when in season, and come September, this baby. A huge Granny Smith, encased in caramel made with whipping cream, and rolled in pecans. Check it out on http://www.merbscandies.com
Chicago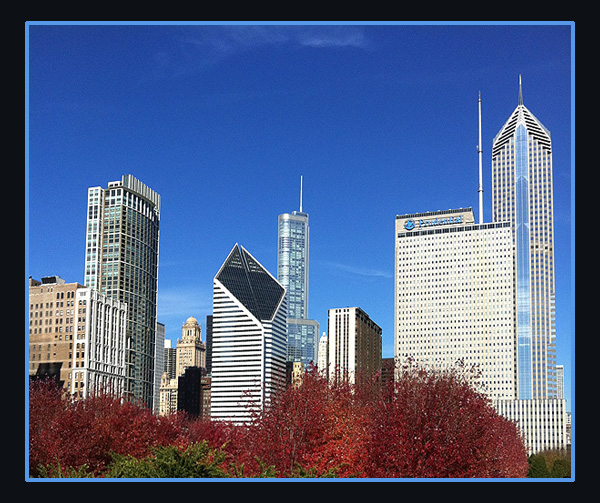 October may be our favorite month to travel. The weather and colors are great. A few favorite places come to mind. Chicago is always great, but it's especially wonderful in Autumn. Whether downtown, in Evanston, or Oak Park, I love the crisp blue sky and sweater perfect weather. My "second home" has the best skyline in America. Sorry New York, yours is great, but Chicago has made building art into  high art, literally and figuratively.
Fallingwater in the Fall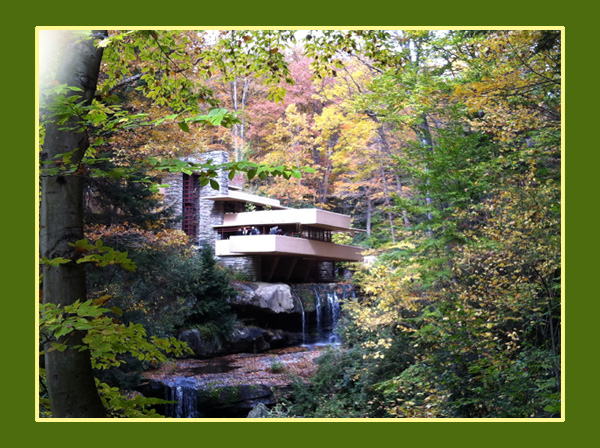 Another beautiful state is Pennsylvania. Our daughter lived in Pittsburgh for a few years and on one of our visits we went to Frank Lloyd Wright's masterpiece Fallingwater. We were there in October. It became another favorite Autumnal destination.
Indiana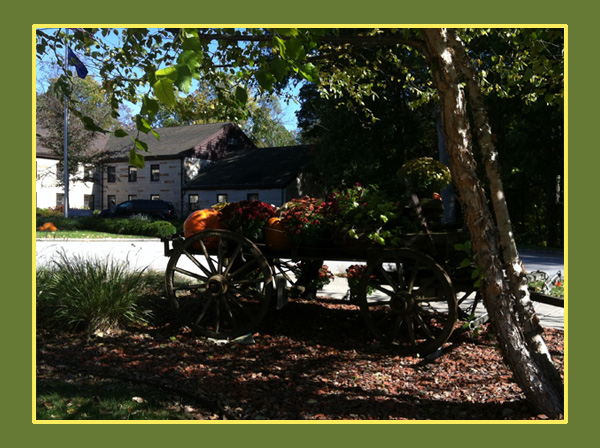 Spring Mill in Indiana is a quaint, 19th century working corn mill. A great place to visit this time of year. Located near French Lick in beautiful southern Indiana, one of my favorite states.
London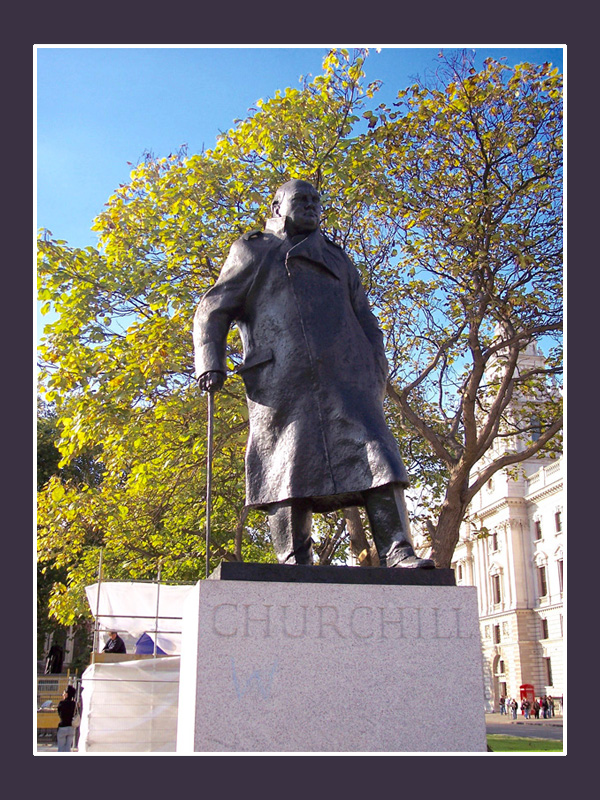 We've only been here once, but it was in late October and it was gorgeous. I was expecting all that mist, rain, fog . . . imagining a Dickensian slog through through the cold and damp. Not at all. Weather as pleasant as anywhere in the moderate Midwest. Churchill didn't need that heavy coat on this day.
St. Louis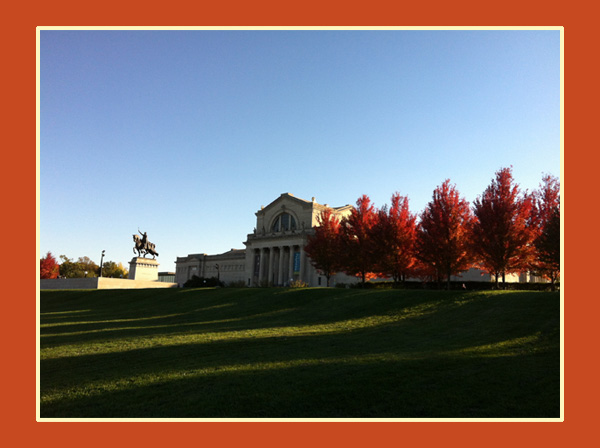 Our own St. Louis Art Museum atop Art Hill in stunning Forest Park. That's French King Louis IX on the horse, the monarch saint for whom our city is named. This shows a typical October day in St.Louis at about 4:00 in the afternoon. The Art Museum, a Gilbert Cass creation, was built for the 1904 World's Fair in St. Louis. That same year St. Louis hosted the first Olympics held in the United States.
Have a Happy October!
Thanks for coming along on my short Autumnal travelog, supplemented with a  couple of tasty Fall treats. Nothing profound, or particularly whimsical this week (I take candy corn seriously), simply a celebration of the colorful month of October and in appreciation of God's beautiful creation.
Candy Corn photo: http://www.seriouseats.com
Merb's Cany Apple photo: http://www.riverfronttimes.com
Chicago, Fallingwater, Indiana, London, and St. Louis photos taken by Ed Koehler
© 2016 Ed Koehler